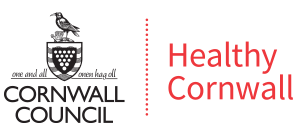 Available Support for Adults
Free Digital Healthy Weight Programme
Our digitally delivered weight management programme is for those aged 18 years and over and above a healthy weight.
We're currently re-designing the programme to ensure maximum positive outcomes for the maximum number of participants.
We will update this page soon to reflect the new programme details, however, in the meantime, head over and check out some other very helpful digital tools to get you started along your weight loss journey.
Check out helpful weight management tools to get started on your journey today
Follow our Facebook page to stay up to date as more details are released
Argyle FIT 12-week weight loss football league
Lose weight, get active and enjoy the beautiful game with the Argyle FIT weight loss football league, where the pounds you lose each week count towards your team's overall league performance
In every session you'll compete in several short games of football and receive healthy lifestyle advice, support and motivation along the way.
Find your nearest league and book your place today
Further Information
If you'd like any additional information on any of our available programmes please feel free to get in touch by calling us on: 01209 615600 or send us an email at: healthy.cornwall@cornwall.gov.uk