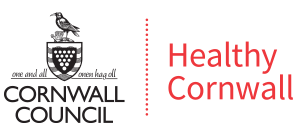 Healthy Weight Support
We offer you the following support in the community:
Healthy Weight Programme free for 12 weeks
This is Healthy Cornwall's online weight management programme for people who are aged 18 years and over and above a healthy weight.
If you are at risk of, or are already living with type 2 diabetes, high cholesterol, high blood pressure or other weight related issues, this programme is particularly suitable for you.
Join Arglye FIT free for 12 weeks 
Why not lose weight, get active and enjoy the beautiful game with the Argyle FIT weight loss football league?
Every session you'll compete in several short games of football and the pounds you lose each week count towards your team's overall league performance. You'll also receive healthy lifestyle advice, support and motivation along the way.
Join Slimming World free for 12 weeks
Founded in 1969, Slimming World is the UK's most advanced and effective weight management organisation. With thousands of weekly groups held across the UK, we influence millions of people each year to eat more healthily and adopt a more active lifestyle.
Join WW free for 12 weeks
Over the last 50 years, WW has helped millions of people lose weight. And we've been working with the NHS, Local Authorities and health professionals since 2005, helping many people succeed in weight loss after a referral.
We know that your success goes beyond just the number on the scales – it's a combination of how you feel, your confidence, health and happiness. So as well as losing weight, we'll empower you to get healthier and live happier too.
If you'd like to refer yourself for support please use our online enquiry form or use our contact us details.