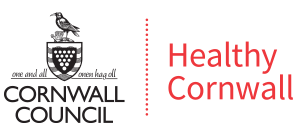 Healthy weight support
We offer you the following support in the community 
Healthy Weight Adults Programme
This is our FREE 10-week weight management programme for people who are aged 18 years and over and above a healthy weight.
If you are at risk of, or are already living with type 2 diabetes, high cholesterol, high blood pressure or other weight related issues, this programme is particularly suitable for you.
Programme Content
Over the 10 weeks you will learn about:
eating a balanced and healthy diet and suitable portion sizes
how to read food labels to make healthier choices
recommended amounts of fat, salt and sugar and tips on reducing high fat, salt and sugar foods
ways to get more active and why it is important for your healty
ways to manage things that trigger unhealthy eating and how to overcome barriers to healthy eating
and you will have the opportunity to take part in gentle exercises, adapted to suit you and your needs
Please note:
It is important that any pre-existing medical conditions are stable, so we ask that you get GP clearance to take part in any exercise, which will be pre-planned and appropriate for your needs
How to take part in the Healthy Weight Adults programme 
Simply register your interest by filling out our online enquiry form, or for further information on dates/locations of up and coming programmes head over to our what's on page to find a location near you.
Weekly Weigh-ins
If you are new to Healthy Cornwall, drop in and see us to find out what we do and how to get started! If you've finished a Healthy Weight Adults programme and need a bit of extra support and motivation then come along to our weekly weigh in! You will be able to weigh in, chat though any concerns, refresh any topics you may be struggling with and find out about any new programmes we might be running in your area.
To find out your nearest weekly weigh-in go to our what's on page
Most are drop-in - no need to book, simply turn up.  Please note that Hayle and St Just are by appointment only for people registered with the Health Centre.
Healthy Eating Session
This is an education session covering the basic key messages of a healthy balanced diet.
Over the 2 hours we will cover:
The Eatwell Guide
Appropriate serving sizes
How to read food labels
How to reduce fat/salt and sugar in your diet
Set a small healthy eating goal for the future
There will be an opportunity to weigh in at the session if you choose to with the addition of ongoing support through the Weekly Weigh Ins thereafter.