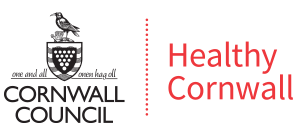 Support for my teenager to be a healthy weight
Our Healthy Lifestyle Teens Programme is aimed at teenagers in Cornwall who want to make small changes to help improve their lifestyle.
The programme is spilt over twelve weeks with six 1 hour one to one sessions and can also include other family members. During the programme you will learn top tips around healthy eating and the current guidance on physical activity and why it's important for our health, whilst also boosting your skills, confidence and self-esteem.
The course will help your whole family by:
Looking at the different food groups and how to eat a balanced and healthy diet
Finding out how much fat and sugars are actually hidden in your foods!
Understanding food labels and looking at the importance of making healthier food choices
Learning about different body types and how food and activity affects your body
Understanding the reasons why it is important to keep active
Exploring why we might eat unhealthy foods or avoid doing any physical activity
Learning ways to increase your confidence and self esteem
How to take part in the programme
Simply register your interest by filling out our online enquiry form, so that we can contact you once we return to normal service delivery after the Coronavirus outbreak.
Please Note:
The young person must be between the ages of 13-17 years old
Parental/Guardian consent is required
Parental/Guardian involvement is essential throughout the duration of the programme
The young person must commit to support and be ready to make healthier lifestyle choices