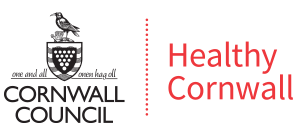 Helpful Tools for Children and Families
NHS Food Scanner App
Bring food labels to life and find out what's really in your food. With just a speedy scan of your family's favourite foods, you can find healthier swaps for next time you shop.
It's as easy as scan, swipe, swap!
Find out more and download the Food Scanner App today
Sugar Calculator
Use the Better Health Sugar Calculator for a quick check on how much sugar is in some of the everyday food and drink your child might have. You'll be surprised how quickly it can add up.
Find out how much sugar your child is eating and drinking
Better Health Healthier Families Newsletter
Register today and you'll receive regular emails containing healthy eating tips, quick and easy family recipes, fun activities for kids, and much more.
Sign up to receive Healthier Families updates
Cook Together
Sign up to Better Health Cook Together and take the first step to cooking healthier meals for yourself and your family or friends.
You'll receive 2 new, tasty and healthy recipes every week for 4 weeks. You'll get a shopping list of all ingredients needed, easy to follow cooking instructions and some top tips about healthier eating.
After 4 weeks you'll know how to cook up to 8 different meals from scratch. How great is that!
Sign up to Cook Together and start cooking healthier meals
NHS Easy Meals App
The NHS Easy Meals app is full to the brim with delicious, simple and healthy meal ideas to get you going if you're ever short of inspiration. The recipes are already calorie counted for you which is super helpful, and you save all your favourite recipes to access at a later date.
Download the NHS Easy Meals app on Android
Download the NHS Easy Meals app on Apple
Mealime Meal Planner
This super helpful and FREE meal planning app allows you to plan your weeks meals ahead in minutes, it then automatically adds these meals ingredients to a shopping list for you.
Then all you have to do is cook these delicious, super simple, healthy meals in 30 minutes following the recipe. You can even add your own favourite recipes or those you've found elsewhere on the web.
Find out more, download Mealime and start meal planning today