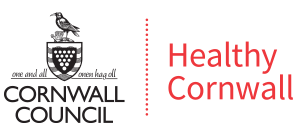 Useful Information for Children and Families
Recipes
Here's a selection of our healthy meal planners for you to download for free:
Portion sizes for under-5's
It can be hard to guess how much of which foods our children need. To help you out, here's our helpful guide on portion sizes for the smaller people in our households.
Download our helpful portion size guide for under-5's
Better Health - Healthier Families
The better health website is full of information and resources to help you and your family eat better and move more. Including simple food swaps ideas, healthy recipes, lunchbox inspiration and information on the importance of vitamins.
Check out the Healthy Families webpage for all this and more
NHS Livewell
The NHS Livewell website has a variety of information and advice about children's weight, including what you can do if your child is overweight or underweight.
Read the NHS Livewell guidance
Nutritionist Resource - Healthy Eating for Kids
Encouraging children to eat a nutritious, balanced diet early on is important for a number of reasons. Ensuring they get the right vitamins and minerals in their diet will help them grow and develop optimally.
The Nutrition Resource Healthy Eating for Kids webpages showcase why a balanced diet is so important and provides information on how you can provide this to them.
Read through the Nutritionist Resource advice
BBC GoodFood advice for parents of young children
If your child is aged five or under, then use these helpful BBC GoodFood pages to find out everything they should be eating for a healthy, balanced diet that meets all of their needs.
Find information on the healthy, balanced diet your child needs
Talking to children about weight
It can be a tricky subject when talking to adults about weight, let alone when trying to talk to a child. Weight Concern have a really helpful information page discussing how to talk to your children about weight.