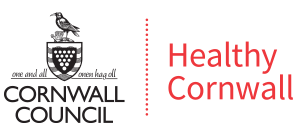 Help to stay well during the coronavirus
Here you will find tips and information about
Flu jab

Watch Steve from the CHAMPs Team explain that getting the flu jab is safe and quick. Don't delay in getting yours now. 
Listen to the CHAMPs sing their flu jab song.

Easy Read leaflet from NHS England about getting the flu jab.
Hand washing

Remember to wash your hands often with warm water for at least 20 seconds.
Watch Ebony from the CHAMPs Team explain. 
Coronavirus rules and support

A big thank you to Cornwall People First for their easy read guidance 

The 19 July lockdown rule changes   
l

What to do if you receive a call, text or email from NHS Test and Trace
Please note that the rule has now changed from 14 days isolation to 10 days. 

  Support if you need to self-isolate

Rules about staying at home/self-isolating

 Lateral flow testing
Watch the CHAMPs explain about Hands, Face, Space

About test and trace
Rules about wearing face coverings


Rules for some people who do not need to wear face coverings
This is a card which you can show people to tell them that you do not need to wear a face covering due to your disability or health condition. You can also use it to ask people to remove their face covering if you do not understand what they are saying. 

What is a support bubble?                     

We like the resources made by Photosymbols, which are free to download here. 
How to feel better

  How to feel well this winter

I'm feeling anxious about the coronavirus
Listen to Steve show you fun ways to keep yourself busy at home. 

   How to feel better Coronavirus and the 5 Ways to Wellbeing

Help and support  Coronavirus and your mental wellbeing

 Looking after your feelings and your body
Please note that since this was published you can go out more than once a day. 

Each of these videos shows the 5 ways to wellbeing or to feel better




Covid 19 jab

All people with a learning disability are invited by their GP to have their Covid vaccine.

To be invited you need to be on the learning disability register.
If you are not on the register click here to find out how to join it.

Asking for extra support when having the vaccine
What's on LD

Join What's on LD for weekly news, events and information about learning disabilities and autism. 

To join email healthy.cornwall@cornwall.gov.uk

Here is an issue to view