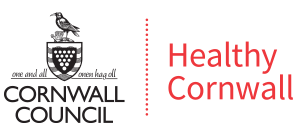 Help to stay well during the coronavirus

Here is some easy read information to help you to stay well and safe during the coronavirus.
A big thank you to Cornwall People First for their easy read.


What the government says we need to do (Mencap)

    The Rule of 6

About test and trace
Rules about wearing face coverings


Rules for some people who do not need to wear face coverings
This is a card which you can show people to tell them that you do not need to wear a face covering due to your disability or health condition. You can also use it to ask people to remove their face covering if you do not understand what they are saying. 

What is a support bubble? 

What does shielding mean, and do I need to do it?
What is PPE?  


What to do if you fall ill whilst visiting

Tourist charter 

I'm feeling anxious about the Coronavirus

   How to feel better Coronavirus and the 5 Ways to Wellbeing

Help and support  Coronavirus and your mental wellbeing

 Looking after your feelings and your body
Please note that since this was published you can go out more than once a day. 
Videos

Each of these videos shows the 5 ways to wellbeing or to feel better