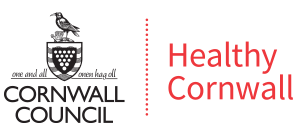 Staying healthy during Coronavirus
The latest information for Coronavirus is available on the Cornwall Council website at www.cornwall.gov.uk/coronavirus
If you have questions about signs and symptoms of Coronavirus please visit the NHS Coronavirus website nhs.uk/coronavirus
What do the new activity guidelines mean?
You still need to stay at home as much as possible, but you can now spend more time outside and being more active.
The changes mean that you can now:
spend time outdoors – for example sitting and enjoying the fresh air, picnicking, or sunbathing
meet up to six other people from different households outdoors - following social distancing guidelines
exercise outdoors as often as you wish - following social distancing guidelines
use outdoor sports courts or facilities, such as a tennis or basketball court, or golf course – with members of your household, or up to 5 other people while staying 2 metres apart

It's very important that you observe social distancing guidelines at all times when you are outside your home. You should also remember to wash your hands as frequently as possible. This is for 20 seconds, or singing Happy Birthday twice. It is also extremely important to catch all sneezes and coughs into a tissue to stop the spread of droplets through the air. You should avoid touching your face.
If you are showing coronavirus symptoms, or if you or any of your household are self-isolating, you should stay at home - this is critical to staying safe and saving lives.


Keeping motivated to stay healthy:
Craig from our Healthy Lifestyle team gives his 5 quick tips to maintaining a healthy lifestyle while we are still spending most of our time at home.
Being active is a great way to maintain good physical and mental wellbeing and there are loads of ways to stay active. Although there is guidance on how much activity different groups of people should do,  the most important thing at the moment is just to try and move every day. 
Keeping active outside:
We can now go outside for unlimited physical activity, and can use outdoor and some sporting facilities such as tennis courts, but only where you can safely keep 2m apart from other people. Please remember to keep washing your hands often, for 20 seconds.
Why not take the opportunity to download the free NHS Active 10 App for a little added motivation.
Keeping active around your home:
We should still be staying at home as much as possible, so we have some ideas on how you can stay active while indoors.
We have a range of easy to follow videos on YouTube that require no equipment. Why not set up a virtual class of your own - whatsapp, skype, facetime a friend and exercise together.
Although Better leisure centres are now closed in line with Government guidance, they have an app you can download for free to join in with virtual fitness classes The Better UK app can be found at https://t.co/bgAu1YqBsk?amp=1 and is available free to download on both IOS and Android devices. You don't need to be a member of a Better leisure centre, simply use the code BETTERFREE to access all classes free of charge.
Look for Make Movement Your Mission on Facebook – free live videos 3 times a day delivered by the company responsible for delivering national falls prevention training.
Check out the NHS One You website or app. It has loads of information on staying active and a range of other information on staying healthy.
Get in the garden – even just pottering about in the garden tidying up, mowing the lawn can be a great way to get you moving.
Spring clean – it's that time of year so split the house work up over a number of days or tackle some of those jobs you have been putting off. Again, anything that gets you up and moving is great.
For the young and young at heart try the Disney themed Change for Life 10-minute physical activity shake ups and games– The Change for Life website also has loads of great information for families.
If social media is your thing look for the hashtag #StayInWorkOut on social media for ideas on being active
Joe Wicks is doing a daily PE lesson online from YouTube to help keep your children (and adults) active while they aren't at school. If you can't join in live then you can catch up later in the day.
Mental health:
Looking after our mental health is just as important as our physical health, especially if you are at home for long periods of time.
Keeping mentally well:
Richard Sharpe from Cornwall Council's Public Health tool explains the five ways to wellbeing which is a good way to keep mentally well.
There is information about staying mentally well during the Coronavirus on the Cornwall Council website.
You can also try the Every Mind Matters tool and help you find a plan to keep well.
One thing you can do yo help yourself is mindfulness. It's a great simple technique to help you calm yourself, focus and reset. 
Louise in our training team has created this short five minute routine for you to try.
If you need some help to keep you on track:
A Mental Health Safety Plan is a preventative tool designed to help support those who struggle with mental wellbeing. It may be difficult to think clearly when you feel really low or incredibly overwhelmed. It may be difficult to ignore these feelings. Safety plans are best created when not in crisis. 
By having a safety plan, you're making sure that there are strategies you can use to keep yourself safe. These can help you feel more in control when everything feels out of control. Think of your safety plan as your 'mental health first-aid kit'. It includes different things that will help you through a crisis.
Find out more about safety plans and download one for yourself on the Cornwall Council mental health web pages.
If you want to help someone who you think might be struggling with their mental health but you're not sure how to start a conversation, watch our short video showing what to do (and what not to do).
*please note this was filmed before social distancing measures
If you'd like to learn how to support anyone through mental health or feelings of suicide please find out more on our training pages.
If you're feeling really distressed:
If you, or someone else, is in immediate danger please call 999.
Call your GP straight away and tell the receptionist how you feel. They will then contact your GP.
Call the 24/7 Cornwall NHS mental health support line for free on 0800 038 5300. Support is available to anyone, regardless of age, all day every day. If you or someone you know feels they need to access urgent mental health support, they will listen to you and assess how.
It's really important that you talk to someone such as a family member, friend or work colleague and tell them how you feel. It won't be a burden to them, they'll want to know that you might need someone to talk to and they will be happy to listen.
If you find it hard to talk to people you know, you can call the Samaritans for free all day every day. Simply call 116 123 from a landline or your mobile.
For more support options please visit the Cornwall Council mental health web pages.