Case Studies
Flying Start Nursery - Redruth 
Here at Flying Start Redruth we have made a healthy change to establish a 'Grow It, Cook It, Eat It' ethos within our setting. The children all take time in their day to care for our growing crops and are excited to spot the changes as things begin to grow before harvesting them themselves. Then they use them to create delicious snacks or help create the settings lunch during our weekly cooking club sessions. The parents have really been on board with this, some even attempting to grow their own things at home, but also by recreating our recipes we share with them weekly at home.
The biggest change we have made was to purchase our own bread maker, we no longer purchase any processed bread within our weekly shop which can have additives and preservatives added. The children make their own bread daily, creating wonderful flavour combinations using fruits or herbs picked from our garden. We have discussed with the children the ingredients we use, how they grow and how different ingredients help different parts of our bodies be healthy. The children have really embraced the change, they are confident with using a variety of tools such as peeler, graters, knives and are becoming great at assessing the dangers of cooking. Parents have also commented on how children are excited to try new foods at home.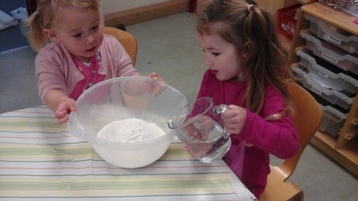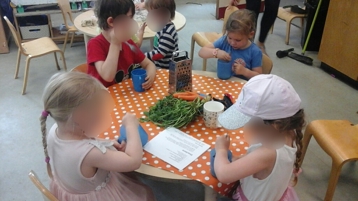 Happy Days Nursery and Pre-School - Truro City
We thoroughly enjoy participating in the Healthy Under 5s programme and so do our parents, they really engage with us by sending in pictures of their children completing the tasks we set them, e.g trying fruit and vegetables, brushing their teeth, cycling or walking to nursery and the big beach clean. It has helped the staff improve their practise as we have a real focus on healthy minds for both children, parents and staff. It has highlighted some areas that we were already doing but we are able to now improve on things such as the newsletter and inputting lots more information for the parents to see and use. We believe the programme is beneficial to early years settings as it helps you understand and teach the children and parents the importance of a healthy lifestyle.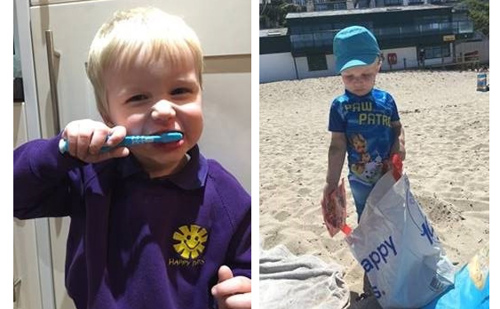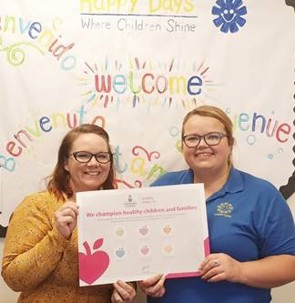 Sam Goldsworthy Childminding
We have enjoyed the whole ethos of Healthy Under 5s improving our practice as well as educating the parents and the children too. The different aspects of the programme have underpinned our practice in implementing healthy eating, dental health and physical activity. Therefore, influencing the health and wellbeing of the many children that attend our setting as well as their extended families - so well worth signing up.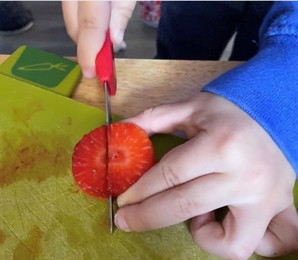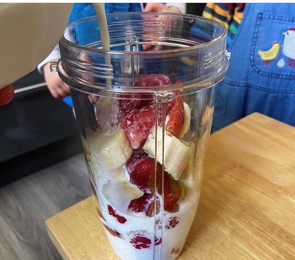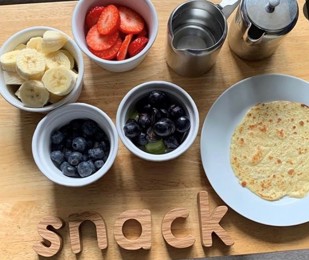 St Newlyn East Pre-School
As part of the Healthy Under 5s additional topic, we were asked to look at 'understanding the environment' so as part of the Surfers Against Sewage plastic free nurseries scheme we took a close look at our waste and how we could reduce this. Firstly during our recycling week we identified our top 3 waste products.
Crisp packets
Yogurt pots
Milk cartons
We then asked our parents to help us by reducing the use of single use items, using refillable pots and thinking about portion sizes. We took a photo of our waste after one lunch session and shared it on our Facebook page. Following some investigation we found out that a hedgehog rescue centre 3 miles away collect crisp packets for recycling and fundraising.
We now recycle all our yogurt pots and milk cartons as well as paper, card and tins, with a paid for collection once a fortnight. Our chairperson also collects toothbrushes and dental products to be recycled at her place of work. We no longer use disposable cups or plastic straws. All in all we are delighted with the outcome of this topic and have reduced our waste by approximately 60%.