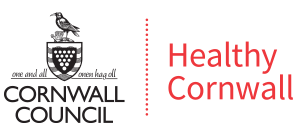 Bespoke Training & Workshops
Whether your team, agency or organisation would benefit from a "Closed" session of one of our existing courses, or from a bespoke training course developed to meet your specific needs, we would welcome the opportunity to work with you to create a personalised programme.
Please get in touch to discuss your bespoke training requirements by emailing us at healthy.cornwall@cornwall.gov.uk
We offer a suite of short courses, delivered directly to your organisation, group or workplace, to support better health and wellbeing within your workforce:

The trio below are recommended as a package.
Understanding Stress:
2 hrs - The first of our bite size courses, developed for inclusion within busy workplaces, exploring the concept of stress.
Developing Resilience:
2 hrs - A follow on course exploring how we can all build our personal resiliency skills. It is recommended that attendees have first attended the Understanding Stress course.
Mindfulness, Meditation & Sleep Hygiene:
2 hrs - The final bite size course in our trilogy, Together, we explore how mindfulness, meditation and good sleep hygiene can positively support our mental health and wellbeing.

Additional workshops:

Mental Health Awareness:
3 hrs - An introductory course designed to increase awareness of mental health and mental ill health.
Dementia Awareness:
3 hrs - An introductory course aimed at increasing awareness of conditions falling under the dementia umbrella.
Absenteeism, Presenteeism and Leavism:
2 hrs - An exploration of how and when they may occur and the impact on business.
Menopause Awareness:
2 hrs - Menopause is often described as the missing stage in workforce wellbeing policy.  This interactive course considers the potential physiological and psychological effects of perimenopause, and will help you explore how to make your workplace more menopause friendly.