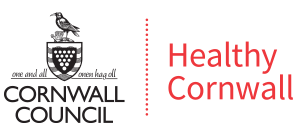 Mental Health First - First Aid (Adults)
This internationally recognised training will foster the skills and knowledge to help and support a person struggling with a mental health concern. By the end of the course you will be able to;
Recognise the symptoms of mental health issues
Provide initial help
Guide a person towards appropriate professional help
This training, usually £300* per delegate has been fully funded by Public Health England & Cornwall Council for anyone who lives or works in Cornwall.
The only cost to the delegate is the £27* cost of the workbook.

This course can be delivered by physical or digital classroom, the physical classroom is over two days (09.30-16.30), the digital classroom is over 4 sessions of no more than 3 hours plus additional individual learning to be completed before the start of each session.
*Please note, participants must fully attend all sessions and complete the individual learning sections if applicable to successfully complete the course.
Please complete the form below only if you require face to face training:
For information and to book your place on a digital classroom delivered course click here