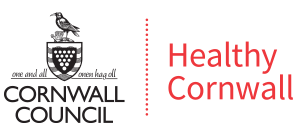 Psychological First Aid (PFA)
COVID-19: Psychological First Aid
Psychological First Aid (PFA) is the globally recommended training for supporting people during emergencies and offers guidance on delivering psychosocial care in the immediate aftermath of an emergency event.
On this course, you'll explore the psychological impact of the COVID-19 pandemic and what you can do to help people cope.
This course has been produced by Public Health England and is based on international guidance from the World Health Organisation, United Nations and partners.
Topics covered:
What is psychological first aid?
How do emergencies impact mental health?
The psychological first aid stages: Prepare, Look, Listen, Link
Supporting yourself and your colleagues
Example scenarios
This course is aimed at frontline or essential workers and volunteers dealing with the public during the COVID-19 pandemic. You do not have to be a specialist to deliver PFA.
Those who may benefit from this training include health and social care staff, first responders, frontline public-sector staff, essential workers, volunteers, supervisors and managers supporting staff or volunteers.
Click here for more information and to register for the training
Psychological First Aid: Supporting Children and Young People
Children and young people can be very resilient, but crises such as COVID-19 can severely impact their mental health. Getting the right support early on can help prevent problems occurring or worsening.
This free online course offers training for staff and volunteers working with children and young people on how to provide practical and emotional support to those affected by emergencies or crisis situations.
The course has been produced by Public Health England, working with a wide range of experts and organisations. You don't need any prior knowledge or experience to take part.
Topics covered:
What is Psychological First Aid?
How do children and young people respond to emergencies and crisis situations?
The PFA stages to supporting people: Prepare, Look, Listen, Link
Supporting yourself and your colleagues
Click here for more information and to register for the training