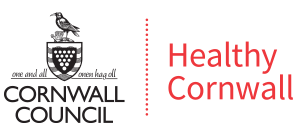 Safe Talk
LivingWorks Start teaches trainees to recognise when someone is thinking about suicide and connect them to help and support.
Our Face to Face delivery of ASIST is currently on hold, we can accept enquiries for bookings as soon as we are able to resume delivery.
This course is offered to workplaces and community groups for groups of 8 participants plus. To enquire about this please email your enquiry to healthy.cornwall@cornwall.gov.uk 
safeTALK-trained helpers are an important part of suicide-safer communities, working alongside intervention resources to identify and avert suicide risks.
Over the course of their training, safeTALK participants will learn to:
Notice and respond to situations where suicide thoughts might be present
Recognise that invitations for help are often overlooked
Move beyond the common tendency to miss, dismiss, and avoid suicide
Apply the TALK steps: Tell, Ask, Listen, and KeepSafe
Know community resources and how to connect someone with thoughts of suicide to them for further help.

Cost: £10 Non Refundable (Please note a slight price increase to £11 from April 1, 2022)
Time: 3 1/2 hours
Please be aware that due to the sensitive nature of this course, people that have had recent and/or personal experience of suicide may find some aspects upsetting. Therefore we would not recommend that you attend at this time. Please contact us to discuss any queries.