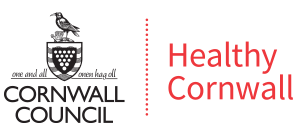 Suicide First Aid Physical Classroom
ASIST
(Applied Suicide Intervention Skills Training)
Please note: that this is a 2 day training course.

ASIST teaches verbal First Aid skills to anyone who may come into contact with a person having thoughts of suicide. It gives an introduction to the most widely used Suicide Intervention Model in the world, a model which is applicable in all situations requiring help.
After taking ASIST, you will be better able to:
Be suicide alert - identify people who have thoughts of suicide
Understand the reasons behind thoughts of suicide and the reasons for living
Recognise invitations for help
Recognise potential barriers of seeking help
Assess risk and safety - develop a plan to increase the safety of the person at risk of suicide
Offer support – recognise other important aspects of suicide prevention including life-promotion and self-care
Effectively apply a suicide intervention model
Link people with community resources
Cost: £25 Non Refundable (Please note a slight price increase to £27 from April 1, 2022)
This training, usually £300 per delegate has been fully funded by Public Health England & Cornwall Council for anyone who lives or works in Cornwall.
The only cost to the delegate is the non-refundable fee of £25 to cover the cost for resources.  
Time: Day 1 - 08.45 - 17.00 / Day 2 - 09.00 - 16.30
Please note: This training is for people who live and/or work in Cornwall only.
Please be aware that due to the sensitive nature of this course, people that have had recent and/or personal experience of suicide may find some aspects upsetting. Therefore we would not recommend that you attend at this time. Please contact us to discuss any queries.
Emails will be sent from an automated email account. Please check your junk folder.
Fill in the form below to book a place on ASIST training