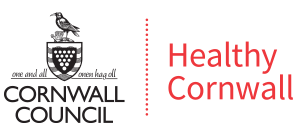 Suicide Talk
LivingWorks Start teaches trainees to recognise when someone is thinking about suicide and connect them to help and support.
Our Face to Face delivery of ASIST is currently on hold, we can accept enquiries for bookings as soon as we are able to resume delivery.
This course is offered to workplaces and community groups for groups of 8 participants plus. To enquire about this please email your enquiry to healthy.cornwall@cornwall.gov.uk 
The suicideTALK presentation invites everyone—regardless of prior training or experience—to become more aware of suicide prevention opportunities in their community.
Dealing openly with the stigma around suicide, this exploration focuses upon the question "Should we talk about suicide?" By looking at this question in a number of different ways, participants can discover some of the beliefs and ideas about suicide in their communities—and in themselves.
suicideTALK participants learn…
How suicide is a serious community health problem that is often misunderstood
How personal and community beliefs about suicide affect suicide stigma and safety
How the steps taught in LivingWorks' safeTALK program can be used to help prevent suicide
How to get involved in life protection, preservation, and promotion activities in the community.
Cost: Free
Time: 90 minutes
This presentation is delivered directly to your team, agency, organisation or community group so please contact us to arrange a workshop.
Please be aware that due to the sensitive nature of this course, people that have had recent and/or personal experience of suicide may find some aspects upsetting. Therefore we would not recommend that you attend at this time. Please contact us to discuss any queries.