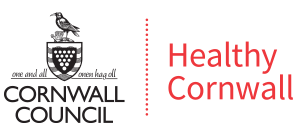 Make a referral
*Please note, unfortunately we have had to extend the period of time for pausing enquiries and referrals into our Lifestyle Weight Management Services for children, young people and their families (under 18's support).
The reasoning behind this short pause in delivery is due to a modernisation process that is taking place within the Healthy Cornwall team, which will see services redesigned and more targeted. Additionally, we have redeployed a number of staff to help staff the local response to COVID-19 which in the short term has greatly reduced capacity. When relaunched there will be greater emphasis on children and young people through the Healthy Cornwall offer with an increase in capacity across the team, operating on a more targeted basis to ensure that we are working with children, young people and their families who are in greatest need of support.
Please continue to visit our website for updated information and as soon as we are able to share the full support package, what this will look like and how it can be accessed by referring professional and by families we will be in touch.