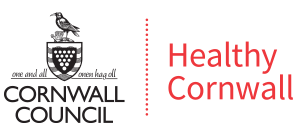 Ready, Steady...Grow - Antenatal and Postnatal Health & Wellbeing
Our 'Ready, Steady…Grow' sessions focus on healthy nutrition, physical activity and general health and wellbeing, for both your baby and you, during and after pregnancy.
The programme is completely FREE and run over 4, 2-hour sessions; 2 of which are antenatal and 2 postnatal.
In these sessions we'll discuss a variety of health topics such as healthy nutrition and getting active, in a relaxed, informal and comfortable environment.
Some of the topics discussed include:
Time-saving tips
Being healthy on budget
Foods to avoid
Breastfeeding and nutrition
Benefits of activity
Safe movement
Pelvic floor
Mental Health
And much, much more…
The team will also showcase helpful resources that can be used during and post-pregnancy to support you with health and wellbeing in your families.
Sessions are delivered in person in a variety of towns throughout Cornwall. Alternatively, these sessions can be delivered online via a digital platform.
Please find a link to the booking forms below:
Antenatal Sessions:
Ready, Steady...Grow: Antenatal Session - Physical Delivery
Ready, Steady...Grow: Antenatal Session - Digital Delivery

Postnatal Sessions:
Ready, Steady...Grow: Postnatal Session - Physical Delivery
Ready, Steady...Grow: Postnatal Session - Digital Delivery