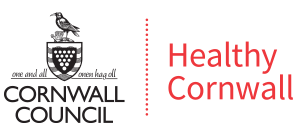 Ready, Steady... Eat - An introduction to solid food
Introducing your baby to solid foods starts when your baby is around 6 months old. Your baby should be introduced to a varied diet, alongside their usual breast milk or first infant formula. It can be confusing knowing when and how to start introducing solid foods. We're here to guide you through the journey of starting your baby on solid foods and explain what it all means.
I learned that baby can eat the same foods that we can! I enjoyed the course and cant wait to get home and try new foods

We offer FREE virtual face-to-face sessions for parents and babies across Cornwall. In these sessions we will talk about when and how to introduce solid food to your baby and appropriate foods to try. To book onto one of these sessions, please complete the online booking form at the bottom of this page or call us on 01209 615600 - 
We have also put together a video presentation with one of our Healthy Early Years advisors that you can listen to at a time to suit you.
Request a digital resource pack
Our digital resource pack has been designed to complement our face-to-face and digital sessions and contains lots of top tips and useful information for safe and healthy feeding. We have also included some additional essential guidance on keeping you and your baby healthy and happy.
If you would like to receive this pack, please email us at healthyunder5s@cornwall.gov.uk.
Useful links
We have also put together a list of websites and videos below from trusted and reliable sources.
Start4Life: Getting started with weaning video
Baby First Aid: How to save a choking baby
Online postnatal parenting courses (free)
Understanding your baby | Designed for everyone around the baby supporting you and the new arrival from birth to 12 months. Written by psychologists, psychotherapists and health visitors.
How to access the Solihull Approach courses
Visit www.inourplace.co.uk
Click on 'Start Now' and add the access code 'TAMAR' for free access
Fill in some details to create an account
Starting Solid Food FAQs
Lots of parents worry about starting their baby on solid foods and may have lots of questions. To help, BBC Tiny Happy People have put together a fantastic list of questions from parents that have been answered by an NHS dietitian.
If you have any other questions or concerns, please contact your Health Visitor or email us at healthyunder5s@cornwall.gov.uk and one of our Early Years advisors will be in touch with you.
Booking Form
Please note: the maximum attendance number for this session is 4 - please do spread the word to any friends, baby groups you attend etc that you think might be interested in this session. 
Book onto a session below or call us on 01209 615600.
*Please ignore the invoice section details as there is no cost for this session.