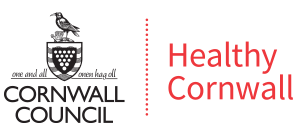 Available support for adults
Cornwall and Isles of Scilly 24/7 NHS Mental Health Response Line
If you're worried about your own or someone else's mental health call the Cornwall and Isles of Scilly 24/7 NHS mental health response line on 0800 038 5300.
It's free to access by anyone, any age, any time, day or night.
Contacting your GP
Your GP should be your first port of call if you're feeling worried about your mental health. You might need to tell the receptionist that you're worried about your mental health, but that's OK, they're trained to know what to do.
Outlook South West Self-Referral
You can refer yourself to Outlook South West. They provide NHS funded therapy for anyone struggling with mental health. That could be stress, anxiety, PTSD, low mood or OCD. You can register online to get support from groups, or one to one meetings and ways to help yourself at home.
Find out more about the options available to you and make a referral
Samaritans
Call the Samaritans, they aren't just for people in crisis - they are there for anyone who wants to talk about how they are feeling.
It's free to call 116 123 from a landline or mobile 24/7.