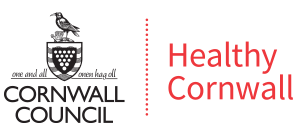 Diabetes and You
Diabetes and You is a free online course for people newly diagnosed with type 2 diabetes or those living with type 2 diabetes who would benefit from healthy lifestyle support to better manage their diabetes.
The course is delivered by trained diabetes educators who will make you feel very welcome. The course is delivered over 3 x 90-minute sessions (1 session each week) via Microsoft Teams.

These sessions can help you to:
• understand more about type 2 diabetes
• learn about things you can do to look after yourself and stay healthy
• meet other people like you, recently diagnosed with diabetes
• sessions are informal, friendly, and non-judgemental. You can share your experiences and ask questions if you would like to.

You will meet other people with diabetes, and you are welcome to bring your partner, friend, or family member with you for support.
Sessions are for those 18 years and over.
Booking:
If you are interested in joining a Diabetes and You course or in attending a local face to face course rather than a digitally delivered course please contact Hayley Burgoyne at Kernow Health for more information on dates, locations and booking your place:
Telephone: 07881 257452
Email: hayley.burgoyne@nhs.net