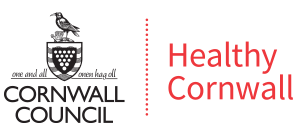 Healthy Cornwall Current Programmes
Find information below on all of our sessions and programmes currently running and their locations:
Argyle FIT - Weight Loss Football League
Healthy Lifestyles Support and Weigh In Sessions
Argyle FIT
Please note: Our successful men's weight loss football league, in partnership with Plymouth Argyle Community Trust, is currently on hold, with new dates expected in September. Keep up to date with our social media accounts for updates.
Summer Social Football Sessions
If you're a player that's been through the Argyle FIT programme before, or you're looking to join one in the future, then sign up for social football sessions running in several locations throughout Cornwall this summer.
These sessions are a great way to get active, improve fitness and lose weight, all whilst having some decent banter and a laugh with a group of lads with similar goals.
Locations and times
Camborne
Location: Camborne College, Trevenson Rd, Pool, Redruth, TR15 3GF
Day: Tuesdays
Time: 8.00-9.00pm
Bodmin
Location: Bodmin Leisure Centre, Lostwithiel Rd, Bodmin PL31 1DE
Day: Tuesdays
Time: 08.00-09.00pm
Launceston
Location: Launceston College, Hurdon Rd, Launceston, PL15 9JR 
Day: Mondays
Time: 8.00-9.00pm
Register:
Sign up to your local session on the Argyle Community Trust website
Healthy Lifestyles Support Drop In Sessions
Our Healthy Lifestyles Support sessions are FREE for anyone to drop in at any point during the session time.
The session is a chance for you to catch up with your local Health Improvement Practitioners for advice and support about a range of topics involved in improving your health and wellbeing, including:
Getting an up-to-date weekly weight measurement
Answers to nutrition queries
Having food diaries checked over
Physical activity ideas
Stop smoking support, tools and resources
Signposting to other services
...and much more
Locations and times:
Redruth
Location: Cornwall Neighbourhoods for Change (C4NC), 61 Green Ln, Redruth, TR15 1LS
Day: Every 2 weeks on a Monday, starting July 25th
Time: 2.00-4.00pm
St Austell
Location: St Austell Family Hub/Children's Centre, Woodland Road, St Austell, PL25 4RA St Austell,
Day: Wednesdays
Time: 3.30-6.00pm.
Newquay
Location: Newquay Youth Centre, Whitegate Road, Newquay, TR7 2RG
Day: Thursdays
Time: 11.00am-1.00pm
Monthly healthy lifestyle support session
Location: Newquay Family Hub (located on Trenance Learning Academy site), Trenance Road, Newquay, Cornwall, TR7 2LU
Date: 15th of August/12th of September
Time: 2.00-5.00pm
Register:
These sessions are free for anyone to drop in, just turn up and speak to one of our members of staff. If you'd like more information on what to expect please feel free to get in touch via our enquiry form or give us a call on 01209 615600
Swimming for Health
Fancy swimming but don't want to join a public session? Try one of our Swimming for Health groups.
Whether you want to walk in the water, swim widths, swim lengths, it's all okay – just work to your own fitness levels. We also hire the whole pool for privacy.
Our team will be on hand to provide support with activity and a friendly face poolside as you lose weight and increase your activity levels.
Locations and times:
Penzance Leisure Centre, Penzance, Wednesdays 11.00am-12.00pm
Carn Brea Leisure Centre, Camborne, Tuesdays 11.00am-12.00pm
Waterworld, Newquay, STARTING OCTOBER, Time and day to be arranged
Polkyth Leisure Centre, St. Austell, Tuesdays 9.00-10.00am
Liskeard, Thursdays, 12.30-1.30pm
Register:
Register your interest in our Swimming for Health sessions using our Enquiry Form
Walking for Health
Join us for a gentle walk to help improve mobility and increase activity levels whilst having a social chat with other people in your area and our friendly staff members.
Locations and times:
Penlee Park, Penzance, TR18 4HY Mondays - 1.30pm
Hayle Swimming Pool, King George V Memorial Walk, Hayle, TR27 4BL - Wednesdays 11am
Newquay Young People's Centre, Whitegate Road, Newquay, Cornwall, TR7 2RG - Thursdays 10am-11am
Register:
Register your interest in Walking for Health using our Enquiry Form, give us a call on 01209 615600 or just turn up and introduce yourself on the day