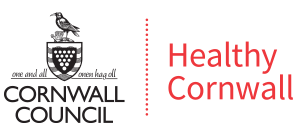 Football fit with Plymouth Argyle
GET FOOTBALL FIT
Tailored for men looking to get themselves fitter whilst having fun, Argyle FIT is a 12 week programme using football as a way to lose weight with your mates.
The team meet at Hayle Football Club, every Thursday evening 6.30pm – 8pm come along and make a change.
Players can enter as a team or as individuals and can book by emailing craig.manclark@cornwall.gov.uk or will.snapes@pafc.co.uk  or by registering via our online booking form.
Watch our short video to hear how our current cohort are getting on.
Criteria:
The League is open to males over the age of 18 and must fall within the following BMI brackets:
For 18 – 35 year olds your BMI must be 27.50 or above
For 36+ year old your BMI must be 25 or above
If you'd like to check you BMI you can use the elpful NHS BMI checker tool.
Sessions Include:
Playing small sided football with like-minded people of similar ability to lose weight.
The 14-week league is aimed at helping you and your teammates to lose weight at a sustainable rate.
The result of the football match and the number of players who lose weight on your team contribute to the overall result.
£30 per person for the full 12 weeks.