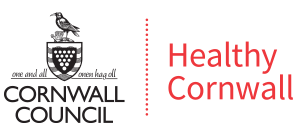 Available Support
Getting help – your GP
Your GP is your first port of call for alcohol problems. They will be able to provide confidential advice and refer you for extra support.
Online chat – withyou
The withyou team has a fantastic online chat feature to offer you free, confidential advice with drugs or alcohol; whether you need advice for yourself or to support a friend or relative.
They can help look at your goals, whether that's reducing your drug or alcohol use, stopping completely or just staying safe and healthy.
Find out more about the withyou confidential online chat
Drinkline
Drinkline is a free, confidential helpline for people who are concerned about their drinking, or someone else's.
Just call on 0300 123 1110
Weekdays 9am–8pm
Weekends 11am–4pm
Alcoholics anonymous
If you seem to be having trouble with your drinking, or if your drinking has reached the point of where it worries you, you can contact Alcoholics anonymous on their national helpline by calling 08009177650.
Alternatively you can find your nearest meeting using their online search tool.
YZUP
The YZUP service is for under 18's living in Cornwall who are worries about your own alcohol or drug use, or someone else's.
You can call them on 01872 300816 or access their online chat function
Bosence Farm
Bosence Drug & Alcohol Treatment provides a peaceful and tranquil environment in Cornwall where you can concentrate on getting well, free from distraction.