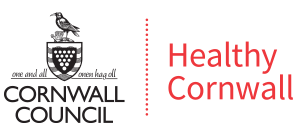 Helpful Tools
One Too Many?
The amount of alcohol we drink can slowly creep up without us really noticing. It might start out as one a night while you're watching the sport on TV, just one to unwind at the end of the day, and then beers out with mates at the weekend.
In fact, did you know that drinking even one beer a night is one too many? That's because our body should have 48 hours off after any drink, to allow it to recover.
If you're not sure how much you're drinking or want to know the equivalent number of cheeseburgers or packets of crisps you've drunk in calories, then check out the Drinksmeter app to find out.
Find out more and download the Drinksmeter app today
Alcohol quiz and unit calculator
Check how healthy your drinking is with this quick quiz from Alcohol Change. And if you're not sure how much you're drinking in units, then find out using their helpful unit calculator.
Access the alcohol quiz and calculator
Withyou online tools
The team at withyou have put together a brilliant selection of helpful tools when it comes to alcohol and the health effects it can have. Including an alcohol toolkit to track drinks and take control of your habits, a pro's and con's tool for drinking, stress relief exercises and an over-50s alcohol health check.
Check out the fantastic online resources available at withyou