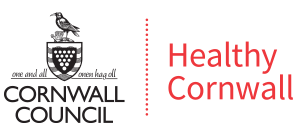 Healthy Pregnancy
Healthy Pregnancy at your 12 week scan
Following your 12 week scan you will come and see us on advice having a healthy pregnancy, watch this video for more details
Antenatal classes
Antenatal classes can help you to prepare for your baby's birth and give you confidence and tips on how to look after your new arrival. Antenatal classes are also a good way to make friends with other parents who are expecting babies around the same time as you.
Bump to baby (face to face)
Bump to baby antenatal classes | Delivered by your local midwives, health visitors and family hub staff. Please note that all of the Bump to Baby courses have been postponed until further notice.
Solihull Approach (online)
Understanding pregnancy, labour, birth and your baby | Designed for everyone in your new arrival's life who wants to access an antenatal course and build a strong, healthy relationship with the baby. Written by registered midwives and NHS professional
To access the Solihull Approach courses visit www.inourplace.co.uk, click on 'Start Now' and add the access code 'TAMAR' for free access.
Start4Life
Start4Life |  Get NHS tips and advice on your pregnancy, baby and parenting sent to your inbox.
Baby movement
If you notice your baby is moving less than usual, or there's a change in the pattern of movements, you should contact your midwife or local maternity unit immediately so your baby's wellbeing can be assessed.
Kicks Count | Aims to reduce the UK's high stillbirth and neonatal death rate by raising awareness of baby movements.
Dental health during pregnancy
Some women get swollen and sore gums, which may bleed, during pregnancy. Bleeding gums are caused by a build-up of plaque on the teeth. To get free dental care, you need to apply for a maternity exemption certificate. If you cannot find a dentist accepting NHS patients, call NHS England's Customer Contact Centre on 0300 311 2233.
Vaccinations during pregnancy and early childhood
Some vaccines, such as the inactivated seasonal flu vaccine and the whooping cough vaccine, are recommended during pregnancy to protect the health of you and your baby. Your baby needs their first injections at eight weeks, then 12 weeks, 16 weeks and one year.
Safe sleep
In the third trimester, it is recommended to go to sleep on your side because research has shown that this is safer for baby.  Don't worry if you wake up on your back, just settle back to sleep on your side.