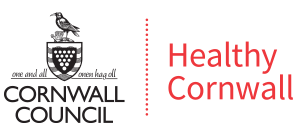 Healthy Start
Healthy Start is a government funded, national scheme that provides vouchers every week to spend on milk, plain fresh and frozen fruit and vegetables, and infant formula milk. It also provides vouchers for free vitamins. The vouchers can be worth over £900 per child if they are claimed for the entire qualifying period.
The qualifying criteria for Healthy Start are as follows:
A person must be at least 10 weeks pregnant or have a child under four years old and they or their family get:
Income Support
Income-based Jobseeker's Allowance
Income-related Employment and Support Allowance
Child Tax Credit with a family income of £16,190 or less per year
Pension Credit; or
Universal Credit with no earned income or total earned income of £408 or less per month for the family. (To find this refer to your Universal Credit award notice in the section "your take home pay for this month".)
A person also qualifies if they are under 18 and pregnant, even if they don't get any of the above benefits.
To access the scheme individuals need to fill out a physical form and send it to the following address:
Healthy Start Issuing Unit
FREEPOST RRTR-STAE-JKCR
PO Box 1067
Warrington
WA55 1EG
Hard copies of the form can be printed from an online PDF or hard copies can be ordered free of charge for organisations to distribute. You can download and print a form from the Healthy Start website
To order hard copies of the forms online:
Open the web page www.orderline.dh.gov.uk (you can also do this using any of the 'order' buttons on this page)
Click on the registration page link and create an account if you do not already have an Orderline account. To register, you will need an email address and the postal address where the copies are to be sent to. You will be sent a confirmation email, and within 24 hours a password will be sent to you via email.
Log in by entering your customer number and password in the box at the top right-hand corner of the page.
Using the 'Publication search' box on the right-hand side of the page, enter 'healthy start' (with search option 'Advanced') in the 'Keyword' box and click 'Go'.
All of the resources available in hard copy will be listed. Follow the on-screen instructions to complete your order.
To order hard copies by telephone:
Call 0300 123 1002, quoting the title and reference number (eg HS01/HS02) of the item you require.
In Cornwall, vitamins are available at the following pharmacies:
Pharmacy

Address

Town

Postcode

Opening times

Phone Number

Day Lewis Pharmacy
42 Fore Street
St Just in Penwith
TR19 7LJ

Mon - Fri 9:00 - 13:00, 14:00 - 18:00
Sat 9:00 - 12:30

01736 788440
Day Lewis Pharmacy
21 Trelowarren Street
Camborne
TR14 8AD

Mon - Fri 9:00 - 17:30
Sat 9:00 - 13:00

01209 714577
Boots Pharmacy
10 Commercial Street
Camborne
TR14 8JY
Mon - Fri 8:30 - 18:15
Sat 8:30 - 17:30
01209 713149
Boots Pharmacy
34 Fore Street
Bodmin
PL31 2HL
Mon - Sat 9:00 - 17:30
01208 72836
Tesco Pharmacy
Station Road, Carn Brea Industrial Estate
Redruth
TR15 3QJ
Mon 8:00 - 22:30
Tues - Fri 6:30 - 22:30
Sat 6:30 - 22:00
Sun 10:00 - 16:00
01172917236
Day Lewis Pharmacy
16 Chapel Street
Redruth
TR15 3DB
Mon - Fri 8:45 - 17:45
Sat 9:00 - 12:00
01209 211056
Boots Pharmacy
25 Market Square
Camelford
PL32 9PD
Mon - Fri 9:00 - 18:00
Sat 9:00 - 17:30
01840 212233
Boots Pharmacy
29 Fore Street
St Austell
PL25 5EP
Mon - Sat 8:45 - 17:30
Sun 10:00 - 16:00
01726 72112
Boots Pharmacy

3 Alverton Street

Penzance
TR18 2QW
Mon-Sat 9:00-17:30
01736 362130
Boots Pharmacy
44-46 Fore Street, Copperhouse
Hayle
TR27 4DY
Mon-Fri 8:30-18:00 Sat 9:00-17:30
01736 752189
Boots Pharmacy
28 Brooad Street
Launceston
PL15 8AE
Mon-Fri 8:45-17:30 Sat 8:45-17:00
01566 772085
Boots Pharmacy
3 Fore Street
Mevagissey
PL26 8JQ
Mon - Fri 9:00 - 18:00
Sat 9:00 - 17:00
Sun 10:00 - 16:00
01726 842349
Boots Pharmacy
Union Square
St Columb Major
TR9 6AP
Mon-Fri 9:00-18:00
01637 880251
Boots Pharmacy
94 Pydar Street
Truro
TR1 2BD
Mon-Sat 8:30-17:30 Sun 10:30-16:30
01872 272810
Boots Pharmacy
21-22 Baytree Hill
Liskeard
PL14 4BG
Mon, Weds - Fri 8:30 - 18:00
Tues 9:00 - 18:00
Sat 8:30 - 17:30
Sun 10:00 - 16:00
01579 343183
Boots Pharmacy
Bassett Road, Illogan
Redruth
TR16 4SS
Mon-Fri 9:00-18:00 Sat 9:00-13:00
01209 843856
Boots Pharmacy
2-3 Beach Road
Perranporth
TR6 0JL
Mon-Fri 8:30-18:15 Sat 9:00-17:30
01872 573196
Boots Pharmacy
8-10 Market Street
Padstow 
PL28 8AL
Mon - Fri 9:00 - 18:00
Sat 9:00 - 17:00
Sun 10:00 - 16:00
01841 532327
Day Lewis Pharmacy
Narrowcliff Surgery, Narrowcliff
Newquay
TR7 2PG
Mon-Fri 8:30-18:00
01637 872589
Millbrook Pharmacy
The old blacksmiths shop, The Parade, millbrook
Torpoint
PL10 1AX
Mon-Fri 9:00-18:00 sat 9:00-13:00
01752 822391
Boots Pharmacy
16 Fore Street
Torpoint
PL11 2AD
Mon-Sat 9:00-18:00
01752 812591
Boots Pharmacy
4 Fern Lea Villas
St Blazey
PL24 2JG
Mon-Fri 9:00-18:00 Sat 9:00-13:00
01726 815498
Boots Pharmacy
16-18 fore street
fowey
PL23 1AQ
Mon-Sat 9:00-17:30
01726 833332
Dudley Taylor Pharmacy
26 Belle Vue
Bude
EX23 8JS
Mon-Fri 9:00-17:30 Sat 9:00-17:00
01288 352026
Boots Pharmacy
24 Fore Street
Saltash
PL12 6JW
Mon-Fri 8:30-17:30 Sat 9:000-17:00
01752 847707
Boots Pharmacy
40 Meneage Street
Helston
TR13 8QY
Mon-Sat 9:00-17:30
01326 572030
Boots Pharmacy
3 High Street
St Ives
TR26 1RS
Mon-Sat 9:00-17:30 Sun 10:30-16:30
01736 795072
Boots Pharmacy
47-49 Market Street
Falmouth
TR11 3AB
Mon-Sat 9:00-17:30 Sun 10-:30-16:30
01326 312373
Isles of Scilly Pharmacy
The Health Centre, King Edward Lane, St Marys
Isles of Scilly
TR21 0HE
Mon-Fri 9:00-13:00, 14:00-17:30 Sat 9:30-12:00
01720 422021
Boots Pharmacy
1-6 Coach House Arcade, Fore Street
Looe
PL13 1DT
Mon-Fri 9:00-18:00 Sat 9:00-17:30
01503 262980