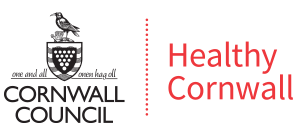 Healthy Start
What is Healthy Start?
If you're more than 10 weeks pregnant or have a child under 4, you may be entitled to get help to buy healthy food and milk.
If you're eligible, you'll be sent a Healthy Start card with money on it that you can use in some UK shops. We'll add your benefit onto this card every 4 weeks.
You can also use your card to collect:
• Healthy Start vitamins – these support you during pregnancy and breastfeeding
• vitamin drops for babies and young children – these are suitable from birth to 4 years old
You can also get free Healthy Start vitamins.
If you qualify you get:
• £4.25 each week of your pregnancy from the 10th week
• £8.50 each week for children from birth to 1 year old
• £4.25 each week for children between 1 and 4 years old
Find out more information about Healthy Start

Eligibility
You'll qualify for the Healthy Start scheme if you're at least 10 weeks pregnant or you have at least one child that's under 4.
In addition, you must be receiving any of the following:
• Child Tax Credit (only if your family's annual income is £16,190 or less)
• Income Support
• Income-based Jobseeker's Allowance
• Pension Credit (which includes the child addition)
• Universal Credit (only if your family's take-home pay is £408 or less per month from employment)
You will also be eligible for Healthy Start if:
• you're under 18 and pregnant, even if you are not claiming any benefits
• you claim income-related Employment and Support Allowance (ESA) and are over 10 weeks pregnant
• you, your partner or your carer get Working Tax Credit run-on only after you have reported you're working 16 hours or less per week
To find out if your family earns £408 or less per month from employment whilst claiming Universal Credit, look at your 'take-home pay for this period' on your monthly Universal Credit award notice.
The money will stop when your child is 4 years old or if you no longer receive benefits.
Temporary extension to Healthy Start eligibility
The Department of Health and Social Care (DHSC) has agreed to temporarily extend the Healthy Start scheme for people who meet all of the following criteria:
• You have parental responsibility for at least one child who is less than 4 years old.
• Your family's take-home pay is less than £408 per month.
• You are excluded from claiming public funds because of your current (or lack of) immigration status.
If you meet the eligibility criteria for the temporary extension, email the Healthy Start team at Healthystartclaim@dhsc.gov.uk to request an application form. This email address is only for those who meet the temporary extension criteria.
How to apply
If you get a qualifying benefit and are more than 10 weeks pregnant or have parental responsibility for at least one child under 4 years old.
You can apply online. To apply, you will need your:
• name
• address
• date of birth
• National Insurance number
• baby's due date (if you're pregnant)
If you're currently receiving paper vouchers for Healthy Start, these will stop once you complete the online application. You can still use your Healthy Start vouchers until their expiry date. You can find the expiry date printed on your vouchers.
Apply for Healthy Start vouchers online today
Having issues or have questions?
If you're having any issues with the digital switchover, applying for the Healthy Start scheme or have any further questions we can help you with, please feel free to contact us at healthy.start@cornwall.gov.uk 
Healthy Start vitamin locations
In Cornwall, vitamins are available at the following pharmacies:
Pharmacy

Address

Town

Postcode

Opening times

Phone Number

Day Lewis Pharmacy
42 Fore Street
St Just in Penwith
TR19 7LJ

Mon - Fri 9:00 - 13:00, 14:00 - 18:00
Sat 9:00 - 12:30

01736 788440
Day Lewis Pharmacy
21 Trelowarren Street
Camborne
TR14 8AD

Mon - Fri 9:00 - 17:30
Sat 9:00 - 13:00

01209 714577
Boots Pharmacy
10 Commercial Street
Camborne
TR14 8JY
Mon - Fri 8:30 - 18:15
Sat 8:30 - 17:30
01209 713194
Boots Pharmacy
34 Fore Street
Bodmin
PL31 2HL
Mon - Sat 9:00 - 17:30
01208 72836
Tesco Pharmacy
Station Road, Carn Brea Industrial Estate
Redruth
TR15 3QJ
Mon 8:00 - 22:30
Tues - Fri 6:30 - 22:30
Sat 6:30 - 22:00
Sun 10:00 - 16:00
01172917236
Day Lewis Pharmacy
16 Chapel Street
Redruth
TR15 3DB
Mon - Fri 8:45 - 17:45
Sat 9:00 - 12:00
01209 211056
Boots Pharmacy
25 Market Square
Camelford
PL32 9PD
Mon - Fri 9:00 - 18:00
Sat 9:00 - 17:30
01840 212233
Boots Pharmacy
29 Fore Street
St Austell
PL25 5EP
Mon - Sat 8:45 - 17:30
Sun 10:00 - 16:00
01726 72112
Boots Pharmacy

3 Alverton Street

Penzance
TR18 2QW
Mon-Sat 9:00-17:30
01736 362130
Boots Pharmacy
44-46 Fore Street, Copperhouse
Hayle
TR27 4DY
Mon-Fri 8:30-18:00 Sat 9:00-17:30
01736 752189
Boots Pharmacy
28 Brooad Street
Launceston
PL15 8AE
Mon-Fri 8:45-17:30 Sat 8:45-17:00
01566 772085
Boots Pharmacy
3 Fore Street
Mevagissey
PL26 8JQ
Mon - Fri 9:00 - 18:00
Sat 9:00 - 17:00
Sun 10:00 - 16:00
01726 842349
Boots Pharmacy
Union Square
St Columb Major
TR9 6AP
Mon-Fri 9:00-18:00
01637 880251
Boots Pharmacy
94 Pydar Street
Truro
TR1 2BD
Mon-Sat 8:30-17:30 Sun 10:30-16:30
01872 272810
Boots Pharmacy
21-22 Baytree Hill
Liskeard
PL14 4BG
Mon, Weds - Fri 8:30 - 18:00
Tues 9:00 - 18:00
Sat 8:30 - 17:30
Sun 10:00 - 16:00
01579 343183
Boots Pharmacy
Bassett Road, Illogan
Redruth
TR16 4SS
Mon-Fri 9:00-18:00 Sat 9:00-13:00
01209 843856
Boots Pharmacy
2-3 Beach Road
Perranporth
TR6 0JL
Mon-Fri 8:30-18:15 Sat 9:00-17:30
01872 573196
Boots Pharmacy
8-10 Market Street
Padstow 
PL28 8AL
Mon - Fri 9:00 - 18:00
Sat 9:00 - 17:00
Sun 10:00 - 16:00
01841 532327
Day Lewis Pharmacy
Narrowcliff Surgery, Narrowcliff
Newquay
TR7 2PG
Mon-Fri 8:30-18:00
01637 872589
Millbrook Pharmacy
The old blacksmiths shop, The Parade, millbrook
Torpoint
PL10 1AX
Mon-Fri 9:00-18:00 sat 9:00-13:00
01752 822391
Boots Pharmacy
16 Fore Street
Torpoint
PL11 2AD
Mon-Sat 9:00-18:00
01752 812591
Boots Pharmacy
4 Fern Lea Villas
St Blazey
PL24 2JG
Mon-Fri 9:00-18:00 Sat 9:00-13:00
01726 815498
Boots Pharmacy
16-18 fore street
fowey
PL23 1AQ
Mon-Sat 9:00-17:30
01726 833332
Dudley Taylor Pharmacy
26 Belle Vue
Bude
EX23 8JS
Mon-Fri 9:00-17:30 Sat 9:00-17:00
01288 352026
Boots Pharmacy
24 Fore Street
Saltash
PL12 6JW
Mon-Fri 8:30-17:30 Sat 9:000-17:00
01752 847707
Boots Pharmacy
40 Meneage Street
Helston
TR13 8QY
Mon-Sat 9:00-17:30
01326 572030
Boots Pharmacy
Stennack
St Ives
TR26 1RU
Mon-Thurs 8:45-19:00 Fri 8:45-18:15
01736 795047
Boots Pharmacy
47-49 Market Street
Falmouth
TR11 3AB
Mon-Sat 9:00-17:30 Sun 10-:30-16:30
01326 312373
Isles of Scilly Pharmacy
The Health Centre, King Edward Lane, St Marys
Isles of Scilly
TR21 0HE
Mon-Fri 9:00-13:00, 14:00-17:30 Sat 9:30-12:00
01720 422021
Boots Pharmacy
1-6 Coach House Arcade, Fore Street
Looe
PL13 1DT
Mon-Fri 9:00-18:00 Sat 9:00-17:30
01503 262980