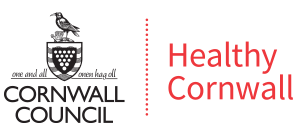 Postnatal Support

Breastfeeding support and resources
Breast milk and/or infant formula are all your baby needs during the first 6 months. Making the decision on how you will feed your new baby can seem daunting, but there is lots of support available to help you.
Breastfeeding is a skill that can take time to learn. The health professionals involved in your care (midwives, health visiting staff etc.) have all been specially trained to support you in this. Any amount of breastfeeding has a positive effect and the longer you breastfeed the greater the benefits.
Bottle feeding support and resources
If you're planning to bottle feed with expressed breast milk or infant formula, these tips will help keep your baby safe and healthy.
Introducing solid foods
Introducing your baby to solid foods should start when your baby is around 6 months old. We offer FREE face-to-face sessions for parents and babies across Cornwall. In these sessions we will talk about when and how to introduce solid food to your baby and appropriate foods to try.
Solihull Approach (online)
Understanding your baby | Designed for everyone around the baby supporting you and the new arrival from birth to 12 months. Written by psychologists, psychotherapists and health visitors.
To access the Solihull Approach courses visit www.inourplace.co.uk, click on 'Start Now' and add the access code 'TAMAR' for free access.
Maternity and Paternity rights
Postnatal exercise
When you're feeling tired, being active may seem like the last thing you want to do. But regular activity can relax you, keep you fit and help you feel more energetic. It can also help your body recover after childbirth and may help prevent postnatal depression. 
Safe sleep