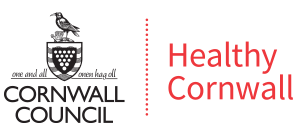 Mental Health and Wellbeing
Good mental health before, during, and after your baby is born is vital. Your mental health is as important as your physical health – but it's easy to overlook when there is so much going on. It is thought that up to 1 in 5 women will be affected by mental health problems at some point during pregnancy and the first year following child birth. If you need further support please speak to your Midwife, GP or Health Visitor.
Creating a Wellbeing Plan can help you start thinking about how you feel emotionally and what support you might need in your pregnancy and after the birth. Complete your pregnancy and post-birth wellbeing plan now.
Useful apps
Online and virtual support
Additional support
Support for partners
Videos
Relaxation | With soothing woodland sounds, Lead Professional Midwifery Advocate Sarah-Jane Pedler will guide you through a process of relaxation to bring some calm to your day.
Hope and the black balloon | A journey through Postnatal depression and anxiety.