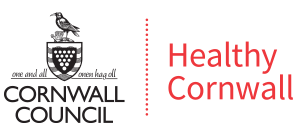 Helpful Tools to go smokefree for good
Smokefree Text Support Service
Our text support service is FREE and easy to get started, just text 'SMOKEFREE' to 82228 – it's that simple.
Over the next month you'll then be supported through a quit attempt with top tips, advice, tools and motivation from the team to guide you to success. Once you reach the end of the text service you'll be 5 times more likely to quit smoking for good.
Get started today, text 'SMOKEFREE' to 82228
NHS Quit Smoking App
Using the NHS Quit Smoking app is a great tool to help you quit smoking and start breathing easier.
The app is super helpful and allows you to easily keep track of your progress, see how much money you're saving and will give you daily support and motivation along the way.
By going just 28 days smokefree, you're five times more likely to quit for good.
Download the NHS Quit Smoking app and start your smokefree journey today
Online Community Support – Facebook Group
You aren't alone on your journey to quit smoking – join others going through the same thing in a friendly, supportive environment in Cornwall's Stop Smoking Support Community group on Facebook.
The groups aim is to be a community, where members support members, full of those in all stages of their stop smoking journey: people starting their journey, those who are yet to take the plunge into a quit attempt, those who have been successful and helpful local services - All coming together to help and support local people to finally go smokefree for good.
Join the Facebook group for support, advice and motivation
Free personal quit plan
Everyone's journey to quitting smoking is different, and everyone responds to vast amount of stop smoking information, tools, support and stop smoking aids differently too. You're much more likely to stop smoking for good with the right support; so find the combination that's right for you in 4 easy steps with the Better Health personal quit plan.
Find the support that's right for you and give yourself the best chance of success with a free personal quit plan