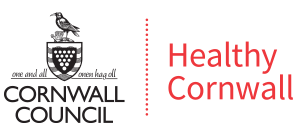 Mental Health First Aid (Youth) - Digital Classroom
This digital classroom based course qualifies you as a Youth Mental Health First Aider, giving you:
An in-depth understanding of young people's mental health and factors that affect wellbeing
Practical skills to spot the triggers and signs of mental health issues
Confidence to reassure and support a young person in distress
Enhanced interpersonal skills such as non-judgemental listening
Knowledge to help a young person recover their health by guiding them to further support – whether that's through self-help sites, their place of learning, the NHS, or a mix – engaging with parents, carers and external agencies where appropriate
Ability to support a young person with a long term mental health issue or disability to thrive
Tools to look after your own mental wellbeing ​
This training, usually £300* per delegate has been fully funded by Public Health England & Cornwall Council for anyone who lives or works in Cornwall.
The only cost to the delegate is the £35 cost of the workbook.
This course is available in a digital classroom in 4 sessions or can be delivered face to face over 2 days.
Please note, participants must fully attend all sessions.
Please complete the form below to book a place on the training: