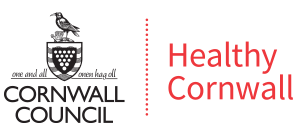 Climbing a mountain in a month - Cornwall's Getting Active Community
2951 - That's how many individual flights of stairs Cornwall's Getting Active Community group completed throughout February! This is higher than the height of Mount Kilimanjaro.
It's important to note this wasn't completed by spending half an hour at a time walking up and down the stairs, but instead this was completed by actively trying to sit less and move more throughout the whole day. In fact, all of these flights were completed on top of their main source of exercise; they still went out for their Couch to 5k runs, to complete their Active 10 walks or take part in a follow along fitness session in their front room.
When a member of the group found themselves sitting for a long period working or watching tv, or perhaps they had 30 seconds spare while the kettle boiled, they would walk up and down the stairs once or twice. Those that couldn't currently walk up and down stairs easily or that didn't have a flight of stairs readily available completed 30 seconds of high knee walking on the spot or step ups onto a single step or book.
Many of the group found it useful to set reminders on their phones or laptops to stand up and move every 40 minutes to an hour when working.
Building in multiple small amounts of activity throughout the day, where we are up and moving rather than being sat down, significantly benefits our health. This is true of both physical and mental wellbeing.
Although this was the February Activity Challenge the aim was to try to create a long-term habit of being more active and sitting less throughout the day.
We'd like to send a massive congratulations and well done to everyone that took part in this challenge.
The next challenge
We're currently running our Mad March Activity Challenge, trying to accumulate as many steps as possible throughout the month of March:
Find out more about Healthy Cornwall's Mad March Activity Challenge
Cornwall's Getting Active Community Group
Sometimes when we try to make healthy lifestyle changes on our own it can be really tough to do or to stick to it long term.
The Cornwall's Getting Active Community Facebook group is a fun and light-hearted place for anyone in Cornwall looking to increase their physical activity levels to get support, encouragement, motivation, inspiration and join a community of people on a similar journey.