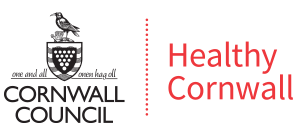 Walk your way to health with the Mad March Activity Challenge
Whether you're just taking your first steps into physical activity or you've already started your journey, a daily walk can do wonders for both your physical and mental wellbeing; boosting energy, lifting your mood and making everyday activities easier.
Join us as we march through March and walk our way to health with the Mad March activity challenge.
The Challenge:
The premise is simple – let's see how far we can walk as a community in steps throughout the month.
Can we walk the length of the South West Coast Path?
Climb Mount Everest?
Could we make it all the way from John O'Groats to Land's End?
All you need to do to take part is keep track of your total steps completed throughout the week, then every Sunday night send them to us via email: healthy.cornwall@cornwall.gov.uk, by logging it in our weekly post on our Getting Active Community Facebook group or send us a direct message to our Facebook page. 
How to keep track:
There are many ways to track the steps you complete each day, some examples are:
Using a fitness tracker such as a Fitbit, Garmin, Apple Watch, Samsung Galaxy Fit or any other fitness tracker you may currently use.
Most smartphones have built in pedometers, look for 'health' apps that already appear on your phone.
Download a pedometer/step counter app from the app store/play store.
If you only know the distance you've walked use the Distance to Steps Calculator to work out how many steps it equals for you.
Use time x average step count – on the first day of the challenge set a timer for a minute and walk at your usual pace while counting your steps. Once you've worked out how many steps you complete on average in a minute you can times this by the minutes you walk each day to get your score.
Top up your steps:
Steps aren't only counted when walking outside; breaking up long periods of sitting, for example when working from home or watching television, is incredibly beneficial for our health. Why not try to sit less and move more by breaking up periods of sitting with a short walk around the house or garden, a walk up the stairs or even just walking on the spot for a minute.
Stay Motivated:
Keep us updated on your progress, share pictures of your walks and receive motivation, encouragement and support from others in our Cornwall's Getting Active Community Group