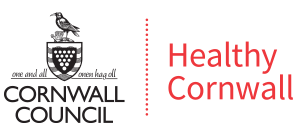 Mental Health Awareness Week 2022 - Lift Someone Out of Loneliness
This year's theme for Mental Health Awareness Week is loneliness. Feeling lonely is something that all of us can experience at any point in our lives, it can make us feel isolated and have a negative impact on our wellbeing.
Sometimes it can feel easier to help someone else who may be feeling lonely than to help ourselves. There are lots of simple actions that you can take to help others. And the best thing is - in performing one of these actions, not only can you lift someone else out of loneliness, but it might help you feel less lonely too.
Here are some examples of ways to help yourself and others when it comes to feeling lonely:
Connect with others:
Checking in with a family member, friend or neighbour by sending a text or giving them a call to see how they are doing
Reaching out to someone to suggest catching up over a tea or coffee
Inviting someone to join you in getting some fresh air and going for a walk
Reach out to a work colleague and sit with them for lunch
Send a letter and photos to those who live further away such as parents or grandparents
Be active together:
Keep learning while meeting new people:
Give to others:
Make new friends and make a difference through volunteering with Volunteer Cornwall
Share your skills and experience to help teach someone something new, such as a guitar lesson, how to build a birdhouse, how to knit, how to cook the meal they love etc.
Perform a random act of kindness to another person for example pay for an extra coffee to gift to the next person in line, compliment a stranger on their hair or clothes etc or even just make someone a cup of tea out of the blue and ask how they are.
Take notice of the everyday interactions:
Take notice of all the small connections you make every day, whether it's opening the door to the postie, buying milk at your local shop or even seeing strangers when out or a walk. All of these moments can be a way to improve the mental health of the other person but also yourself. Next time you find yourself in a situation like the above, why not ask them how they are, or even just make sure you give them a smile.
You can find lots of useful resources on a whole range of mental health topics at www.cornwall.gov.uk/mentalhealth.
If you're worried about your own or someone else's mental health you can call the Cornwall and Isles of Scilly 24/7 NHS mental health response line on 0800 038 5300. It's free to access by anyone, any age, any time, day or night.