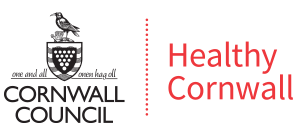 Helpful Tools for Adults
How Are You Quiz
A good place to start on your health improvement journey is to take the How Are You quiz. You'll find out your health score and get advice on small lifestyle changes that can make big differences to your health and wellbeing.
Take the How Are You Quiz and see how you can improve your health
NHS Weight Loss Plan
Download the free NHS Weight Loss Plan
This FREE 12-week plan is broken down into small, simple steps, making it easy for you to take in the information and use it to eat healthier, be more active, lose weight and create healthier habits.
Download the free NHS Weight Loss Plan and start your weight loss journey
Change4Life Food Scanner App
Use this helpful tool to find out what's really in your food, including the salt and sugar levels. With a speedy scan of your favourite foods, you can find healthier swaps for next time you shop.
Find out more, download the Food Scanner App and start swapping today
Calorie and Weight Tracking
There's now a whole heap of options when looking at tools that can help you track your calorie and macronutrient intake, with many of these allowing you to track your weight loss at the same time. Here's a selection of apps and tools you could try out, but remember there are so many out there that please feel free to try any not listed.
My Fitness Pal
My Fitness Pal is one of the most popular apps when it comes to tracking calories, nutrition and weight.
It's simple to use and has a huge food database with over 300 million items stored; all you need to do is scan the barcode or search, select the portion size and the meal you ate it for, and all the information will be added to your food diary.
You can also add a goal weight or goal weight loss per week and the app will adjust your daily calorie target accordingly.
The best bit – it's completely free.
Find out more, download MyFitnessPal and start your food diary today
NHS Calorie Checker Tool
You can use the NHS web-based calorie checker to look up the calories of more than 150,000 different foods and drinks quickly and simply.
Find out the calories in your frequent foods with the NHS Calorie Checker
Nutracheck
If your goal is to lose weight and improve your diet, Nutracheck is a great option to use as a tool to get there.
This barcode scanning and food diary app makes it super easy to track calories and macronutrients such as carbs, proteins, fats etc.
You can also link it to your fitness tracking wearables to log activity, set a goal weight and track weight loss, and keep note of how much water you consume each day.
The app is not free but only costs £2 a month, and they offer a free 7 day trial.
Find out more, download the app and start your free trial
Smartphone pre-installed apps
Many smartphones will have fitness and health apps pre-loaded onto the device, for example Samsung Health and Apple Health.
These apps can have many helpful features such as automatic step counting, calorie tracking, water consumption tracking, sleep quality data and much more.
Just search 'Health' in your main phone menu
Physical Activity
Living healthily, weight management and our overall wellbeing isn't only done through healthy eating. Physical activity is so important to improving our health and wellbeing in many ways, so head over to our Getting Active pages for information and helpful tools to increase the activity levels in your lifestyle.